[Shade sails have grown increasingly popular in locations where there is a lot of heat or warm weather.]
These shades are the greatest at protecting individuals from the sun's harmful UV rays and the wind. Tanning, spots, and other sorts of sun allergies can all be avoided with the use of a sail cover. They're perfect for use in gardens, patios, and other open spaces. They have a variety of uses, and they are rented and erected in many nursery schools and crèches because they provide a shaded and cool environment for the children, as well as protecting them from the rain.We Luxury Blinds Bali provide almost every type of Shade sails Jakarta.We are specialized in awning, blind, shade Sails and much more.
Major types of shade sails:
Garden shades in the shape of umbrellas- This is the first type of shade sail that is perfect for use in gardens. Whether you want to read a book, play with your kids, eat lunch or an outdoor supper, or simply spend time with nature, the garden is the greatest place to go. If you don't have all those large trees around, it's difficult to sit in the garden for even an hour on a sunny afternoon. If you don't have any large trees, the sunshade sails can also be used on the terrace garden or back garden area.The patio and porch are two other places where shade sails can be installed. You can enjoy your time outside with your family and friends once it is installed.
Patio Shade Sails – House patios are constantly open and have no shade above them. Yes, you may consider installing asbestos or meal shades, but consider the cost. These shades will wreak havoc on your budget and will necessitate a lot of digging and wall breaking. Patio shade sails are a good way to save money while also protecting your neatly painted walls.it will be less expensive to install these and protect your family from the sun's damaging rays. These shade sails are made of a waterproof and dust-proof material that can be useful in the rain. Not only that, but they're also quite easy to maintain and have a long lifespan.
Portable Shade Sails – Do you want to go on a lakeside picnic with your family? If you answered yes, you're probably concerned about the blazing heat of the sun, right? It's time to consider a portable shade sail that's simple to transport and set up. It's large enough to give shade for everyone and keep small children safe. The finest aspect is that you are not hemmed in on all sides. The shade sail will only provide shade from above, leaving the sides free for you to explore the landscape. Additionally, you can get a portable shade sail that can be quickly packed and transported in a car.
Other choices and variety:
Shade sails of various types are now available in stores, catering to the tastes of millennials. Yes, you can count on it to come in your favourite colour and design. You can acquire it in any colour you desire, whether it's a pastel or a bright one, at a good retailer. In reality, these sunshades come in a variety of styles and patterns, and you may personalise them to meet your specific demands. There are a plethora of shade sail alternatives accessible on the internet, and you can quickly select one that will be delivered to your doorstep.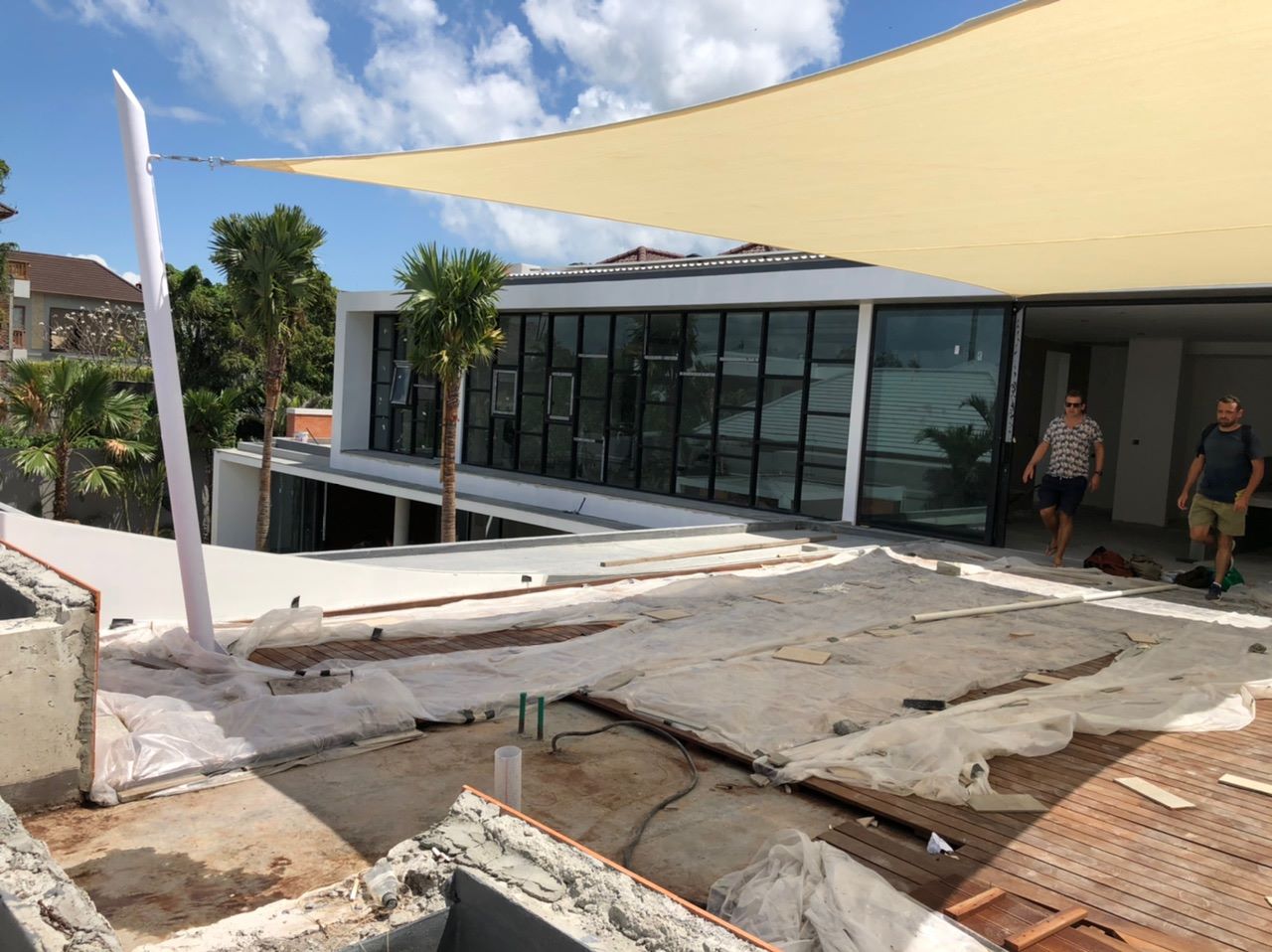 [ ORDER SHADE SAILS JAKARTA]
Get extra discount in online booking.