Indoor Roller blinds are an incredible way to emphasize the interior décor of your home while ensuring that you have complete control over the amount of sunlight that enters each room and one can manage easily.Perfect for those that understand that reducing heating or cooling costs is directly tied to the amount of UV light that is passing through your windows, the installation of roller blinds can essentially pay for itself over time.There is no other better way to enhance your home without incurring much costs?
The concept of roller blinds is simple especially compared to venetian or roman blinds. The blinds can be rolled up or down depending on how much light is needed at any time. They are best mounted inside the window recess and can be effectively teamed up with curtains and drapes and add extra volume to the room's décor. They are very flexible and can be used in any room of your house as well as in the green house. They are ideal specially for windows where the depth is narrow and are also the perfect way to cover storage.
Controlling the light that enters the rooms of your home is an incredible benefits when you consider the long-term.You can manage the light according to your needs and want. Your carpeting and furniture color fade out significantly when exposed with unwanted light continuously.However, you can reach us luxury blinds bali for best indoor roller blinds in Bali provide various grades of adjustable sun screens indoor blinds and protect your interior in every way.Those that work specially in night hours can also enjoy sleeping hours specially in morning, as blocking the light can prevent the room from lighting up and heating up and one can enjoy his or her sleep. Another prominent thing about roller blinds is that they are quite easy to maintain. The blinds are made up of such fabric that is hard wearing and will only require a simple wipe with a damp cloth and you done with cleaning.
Installation of roller blinds is really very simple to install and quite easier then other types of blind. Almost anyone can fit these with ease, hassle free and in no time.
Criteria should be taken into consideration while selecting roller blinds?
Well the most important factor in selecting a roller blind is choosing the right material in right size. Most roller blinds are crafted or made up of from relatively translucent fabrics, so that the light entering the room is not completely blocked and some light comes inside giving a pleasing controlled light. If this is not enough and one should need a complete black out for small children or developing photographs then complete blackout blinds are also available, and these as per your expectation block out the light completely.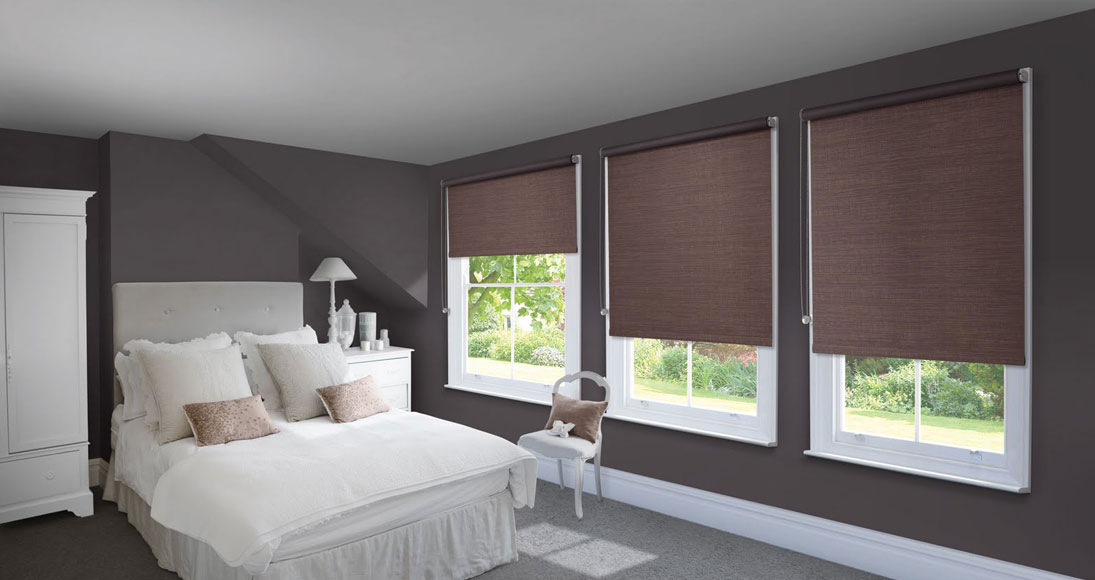 [ ORDER INDOOR ROLLER BLINDS ]
Get extra discount in online booking.