Roman blinds are very different and unique kind of blind that is made of material instead of metal or wooden. They are basically divided into 2 sections horizontally and folded over so that it look pleated. When you fold upward or lower them they remain in the same shape and position to look as if they are folded all the time and remain in place.
People who choose roman shades generally only because of one reason they think they are more elegant and classy and graceful looking than regular drapes or blinds. Especially in formal living areas or drawing room.
If you are looking for fabric for window coverings, then Roman blinds may be what you can go for without a doubt.These fabric blinds are designed to fold as pleats when they are brought to a raised level. Also known as Roman shades. The Roman blinds are not only a popular choice, but yet beautiful option for your home decor.
When you are decided to buy what kind of roman blinds you want you have to decide first how much light do you want to come in. Roman blinds is available in each way.It can be very dark to keep most of the light out, or light and sheer to let most of the light in. Normally they are in darker shade in the living/formal areas and lighter in the more casual / bedroom areas. They can be solid colored, striped, or patterned. Formal areas tend to have the solid, heavier materials, such as brocades or satins, while casual areas usually have light colored patterned or striped material also depends upon how you want you can customise accordingly.
These blinds are usually more expensive comparatively than regular blinds because of different reasons. One reason is that they are usually custom ordered and custom made from a professional blind and drape store. Secondly they have to be measured and fit just right in order to look like they are supposed to designed for them.
Third factor is the type of material they are made from is also a cost factor need to be considered.You can spend several thousands of dollars on them by having them custom made. You can spend considerably less if you buy already ready made and save your few bugs.
Another most important part of the expense will be the curtain rods and hardware you have to have for these blinds. You can't use a regular curtain rod for roman blinds. They are made a little differently. And you might need to have seperate brackets and braces for the center of the rod if the window is wider than normal size.
So really you have to consider several options when choosing roman blinds. The cost, the material, the time it will take to have them made versus buying them ready made are all things to think about when buying them. Look over your rooms, decide what color and what kind of material you want according to the colour of your room and choose accordingly. Then you will be ready to decide if you want them made professionally or if you want to buy them ready made from the store.Or if you are really brave enough, if you want to try to make them yourself which is a bit difficult if you are not a professional.
Basically there are two different types of Roman blinds. The flat blind lays flat when it is fully closed and the hobbled blinds have an excess of fabric which causes a slight overhang shape when the blind is fully closed. This is a softer pleated style which not only adds to the exquisite of the room, but also help in insulating the room when closed.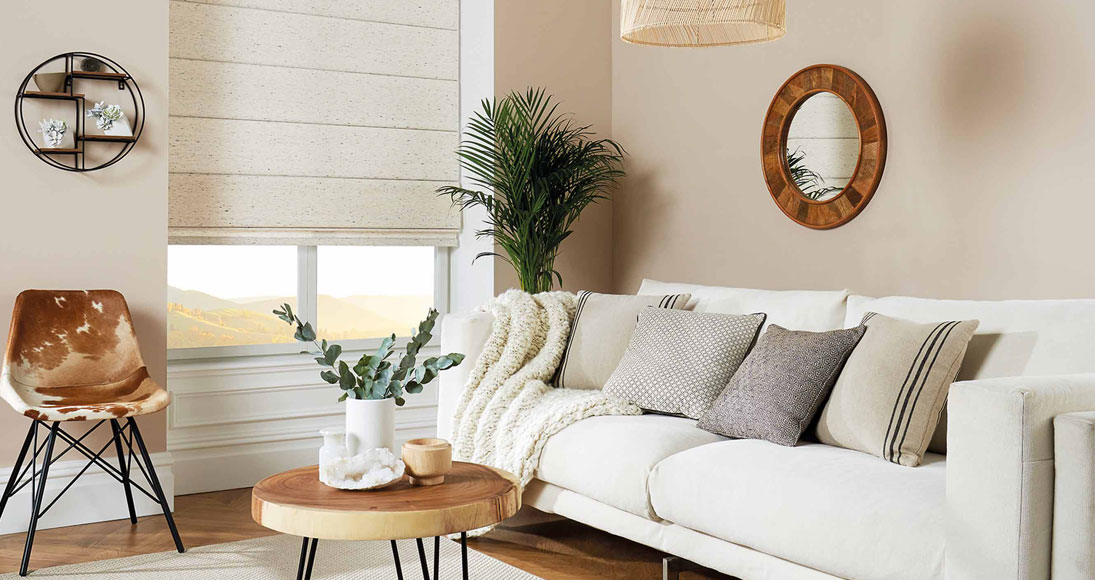 [ ORDER ROMAN BLINDS ]
Get extra discount in online booking.