Any space, be it a bookcase-lined home office, a country kitchen or a personalized bedroom, is enhanced by the warm wood tones of these horizontal blinds. We also have a blind collection of natural woven wood that comes with a cloth lining option at the back to take care of your privacy concerns. An elegant and functional addition to any indoor room is Gorden Wooden Blinds! Its versatility allows for most styles to be matched, offering a fresh, fun look as well as a traditional classic look. Usually, the Wooden Blind slats are wider than the Aluminium slats, thereby providing more privacy to keep the outside from seeing forms and shapes, while also making it easier to clean them. Smooth to raise and lower are our Wooden Venetian blinds. There are tilt slats with ropes, and other cords to lift and lower the blind, with a special steel lock to hold the position you set firmly. You may pick any of the cords on the left or right, or separate one pair on each side.
In olden days, people were not giving much attention or importance to curtains and were using heavy drapes as curtains. But, now, people have realized that curtains can make your house more attractive and a way more beautiful. Hence, modern curtains are made with more creativity because they should blend with the colour and decor of the room/ house and at the same time enhance the look and beautify them.
Most of the time, the curtain color may always be a huge matter of concern as you cannot change the curtain every day.its a one time investment.You might choose a curtain that goes well along with the rest of your interior and room color and won't clash with anything, or sometimes you might get a curtain that is different and contrasts your existing interior so that it can goes well together. Often, people choose curtains that match their furnishings or wall surfaces too and but you can also trya different color is often fantastic too.
All you have to do is to have a Look over your room, such as your furniture as well as wall surfaces and think about what result specific styles could have. Nearly all stores that sell curtains can offer you a sample piece to help.You can bring that sample to your home, Using this sample curtain you can get a easy and quick idea of how the curtain may look when you fit in your home.
Curtain can be used as multipurpose. Know that your curtain may serve majorly two purpose.
a. It may be offcourse a decorative element in your home and 
b. The most important it can serve the purpose for you to block out unwanted light coming to your house.
c. if you got extremely large windows and you feel uncomfortable because everyone can look into your room? To block unwanted views into your home, a heavy or less heavy curtain is often more than enough 
How to install curtain rods in your home?
Are the current mounts and curtain rods well built enough? If they will not, you will either need to exchange your curtain rods to support the new curtain, or you have to buy a different curtain and then keep the rods instead. Curtain rod play important roles in holding the curtain hassle freely.
How to choose Curtain fabric?
There are diverse fabrics for curtains available in the market, so you can choose according to your personal needs and according to color combination of your home. You can find one that is suitable for the overall look of your home. Living room curtains are the most important elements in your home as it considerably the center point of your home where you can meet with your guests.
As you select the best custom curtains design, you need to choose one that will work for your home according to season. Since you need to invest more money for a high quality curtain, it is very crucial that you ensure that your curtain fabric will always stay fashionable all throughout the year. It is also better if you will choose one that can sustain in harsh weather condition.
There are enormous numbers of fabrics that you can find in the market. You will surely find one that is unique for your house and will never go out of fashion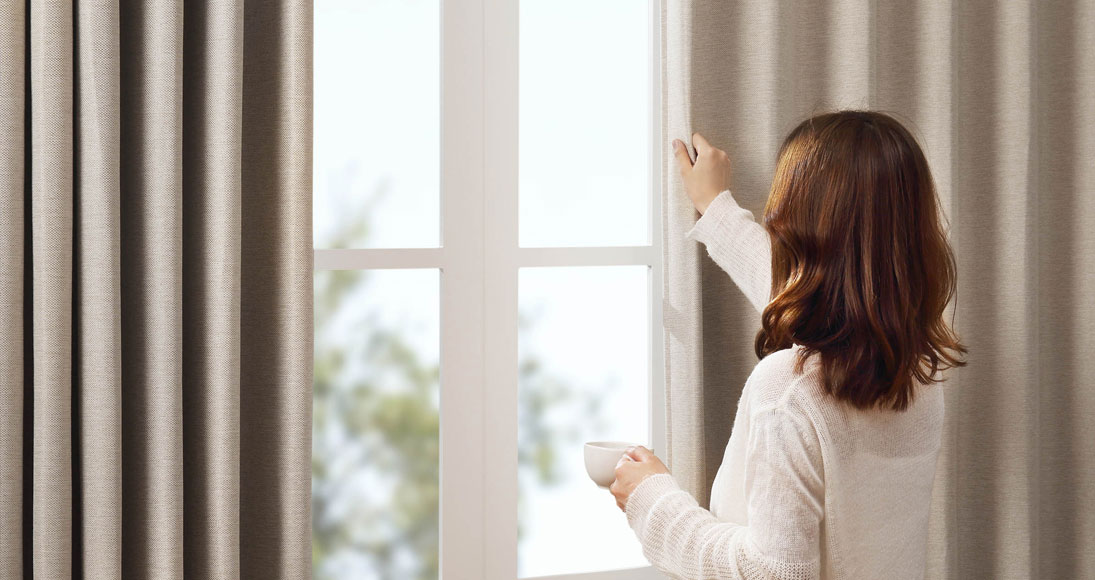 [ CURTAINS ]
Get extra discount in online booking.